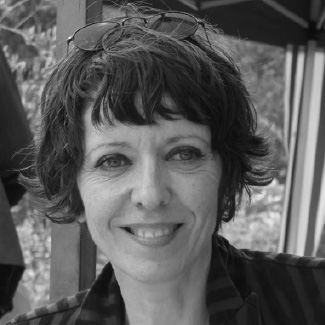 Why it's Great
From the curator:The artist mastered the meticulous and slow process of creating these enchanting unique pieces with her very own language. She definitively shows her touch and her hand. "Girls" are big, lush and happy pieces that are being recognized worldwide.
Before 1990, Fred used to paint. Then she met two great ceramists who taught her the magic of clay and porcelain. She first learnt the basics, rolling, using the wheel, firing and glazing. When, subsequently, she discovered the infinite possibilities of enamel glazing and its decorative and creative effects, she was converted. After experimenting for many years, she found her style and mature voice in "Girls". All unique pieces, the doll-like figures are quirky, humorous and very feminine: make-up, jewelry, hand bags, hats and pets are part their repertoire." Girls" want to tell a story of carefree women, liberated – occasionally showing a half-covered breast, happy and independent without any taboo or alienation.
Fred's works are found in numerous private collections around the world and she is a permanent artist in leading galleries across France.