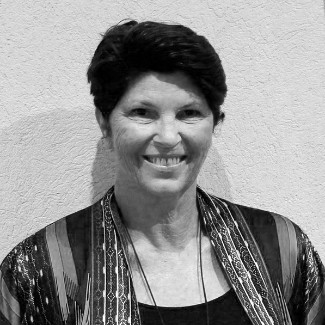 Why it's Great
From the curator: Lisbeth's colourful and powerful abstract creations have a stunning aesthetic seduction and show mastery in the realm of 'Pouring' art. Her works are already being snapped up by major European galleries.
Lisbeth Monéton is a Danish born contemporary artist based in the South of France.
Having lived and travelled abroad extensively, she takes her inspiration from places and things that she has seen and experienced, modern design, fashion and contemporary art. She has also worked in the fashion world for 25 years with her own fashion stores in Denmark, California, USA and France.
Back in France, Lisbeth discovered and fell in love with 'Acrylic Pouring' in 2018 due to its unique and unpredictable effect of the paintings which matches her motto of "Every Moment is Unique".
In her series Colorful Chaos, choosing primarily 10 colours, she experiments with the depth and range of colours by mixing paint with other mediums to create a liquid, pour-able consistency, sometimes adding silicone to create more cells. She recommends these 80cm x 80cm paintings be presented as a rhombus to experience a unique view.
Colours are Lisbeth's number one source of inspiration influenced by the strong and vivid colours found in places she has explored –  a snorkeling experience in Fiji with the iridescence of the corals, the monumental Mosque in Abu Dhabi with its white and gold chroma, fields in the Netherlands awash thousands of tulips, and the visual intensity of the festivals in India and Sri Lanka – inspiration is found everywhere.
Exhibitions 2019 / 2020
9 May – 29 June 2019
Domaine du Val de Gilly
Grimaud, France
15-19 August 2019
Symposium (exhibition and performance)
La Crix Valmer, France
12-15 September 2019
International Art Fair
Casino of Hyères-les-Palmiers
France
31 January – 2 February 2020
International Contemporary Art Fair
Paris, France
Exhibitions to be held in 2020 / 2021
14-20 September
Symposium (exhibition and performance)
La Croix Valmer, France
2-4 October
International Contemporary Art Fair
Lyon, France
26-28 November
International Art Show
Mulhouse, France
29-31 January 2021
International Contemporary Art Fair 
Paris, France