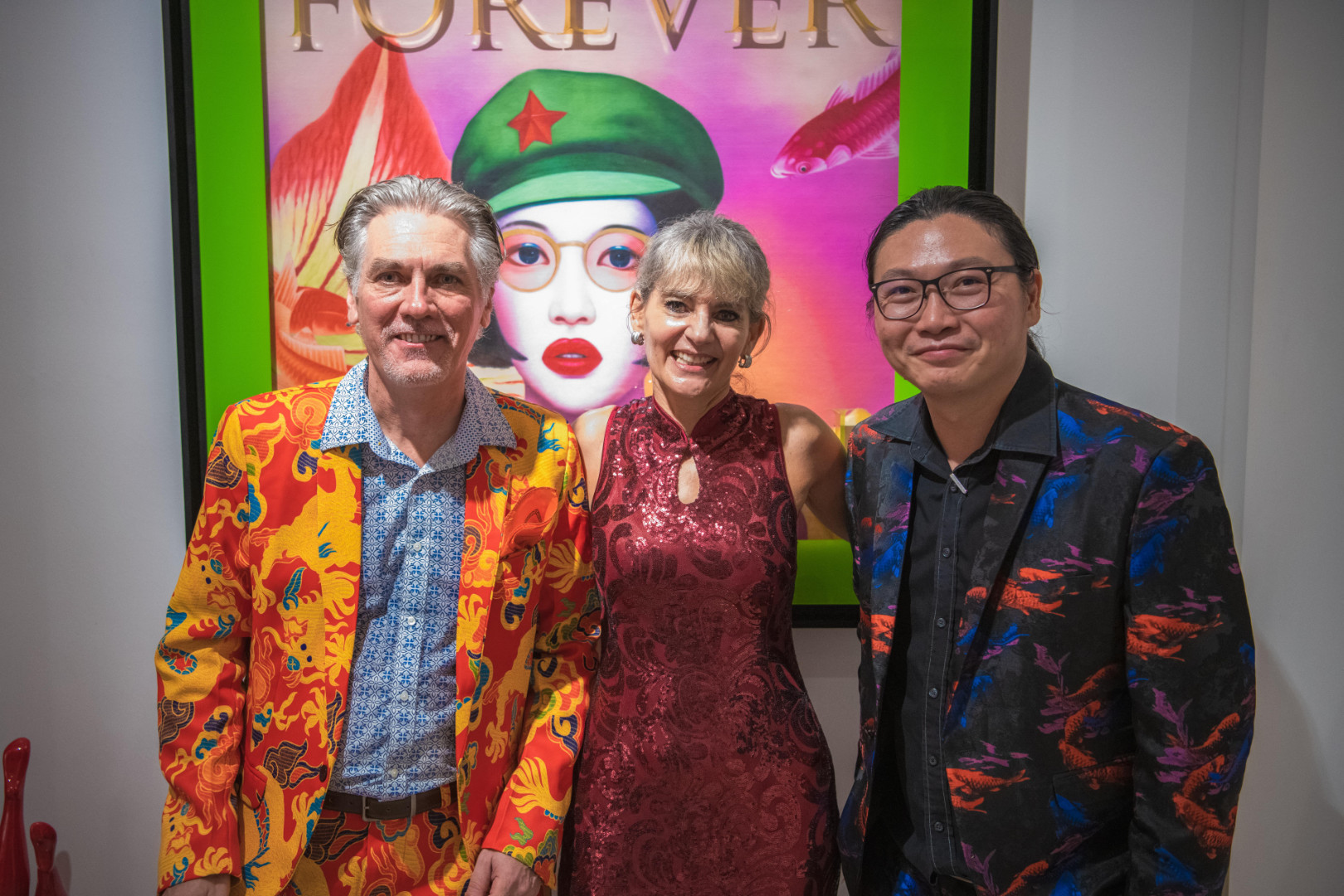 Who and what is the "Gung HO" art collective?
EDITH: The collective consists of Malaysian born artist, HONG, with internationally renowned British Pop artist Jonny Zerox and gallerist and interior designer Edith HO. We define ourselves as "three members of a perfect pair". Together we created "Gung HO Design Studios" in 2019 which translates literally as "an enthusiastic collaboration".
How did you all meet?
EDITH: Hong and I we've been working together in Kuala Lumpur for several years – I was looking for a talented Pop Artist that could understand my vision for an Asian inspired Pop Art collection and Hong introduced to Jonny who lives in the UK. He came to Kl and never left.
Can you tell us a little about the "Pop Orient" concept?
EDITH: Pop Orient is the new "Crazy Asian" experience. It's a bright, bold and somewhat outrageous art and lifestyle collection that completely redefines a new cool Asian vibe in contemporary art. Pop Orient's first collection " Shades of Asia" is a series of colored, funky and cheeky Pop Art works with Asian inspiration.
What is the group's creative process?
EDITH: Sexy and modern, the Pop Orient collection comprises unique, sophisticated pieces of art and design. We design and create and we are also focused on lifestyle pieces like chairs, tables, etc.
How has the public reception to the project been so far?
EDITH: Absolutely great! The W hotel here has signed up to represent the collection!
What upcoming projects do you have planned?
EDITH: We are full steam ahead with new collections and ideas.
Where can we see your work?
EDITH: You can view some select artworks at our gallery in Kuala Lumpur, on our website, and soon we will be exhibiting at the W hotel in KL.
A selection of Pop Orient artwork