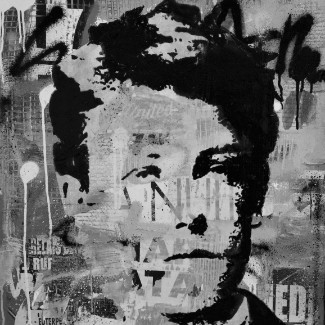 Why it's Great
From the curator: Cecil's total mastery of the art of patina is clearly visible on his sculptures. His minimal figurative figures never depict a single being but invite the viewer to embark into the world of family, friendship and love.
Cecil is a contemporary French sculptor of German descent that wishes to remain largely anonymous. He lives in the South of France.
His approach to sculpture brings out-of-box creation both in subject and medium.
His sculptures are mostly all in resin, onto which he applies masterfully different patinas or art of fading. The successful application of various chemicals (oxides, sulfites and sulfates) and heat create the desired effect and color. Cecil's figures are delicate and intriguing. They not only show how he masters the skills and technique for sculpting but also reflect that he is extremely capable of conveying emotion and movement in a hard medium.
At present Cecil's works are found in numerous galleries in Europe and in many private collections around the world.