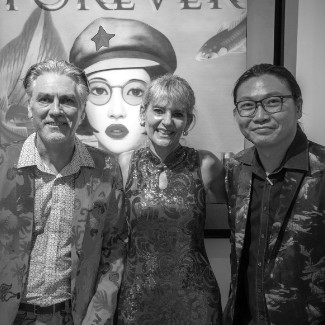 Why it's Great
From the curator: POP ORIENT is the new crazy Asian experience. It's a bright and bold somewhat outrageous luxury art and lifestyle collection that completely redefines a new cool Asian vibe in art.
POP ORIENT's first collection "Shades of Asia" is a series of brightly colored and funky Asian inspired portraits in a variety of mediums and lifestyle items.
The cheeky artworks invite a serious reflection upon China as the new world superpower and its post Mao era.
POP ORIENT is the brainchild of creative team GUNG HO – a dynamic and talented trio of artists and designers – and was originally created in Europe.
Describing themselves as "3 of a perfect pair" the trio, Edith HO joined forces with British Pop Artist Johnny Xerox and Chinese contemporary artist LIM Kok Hong.