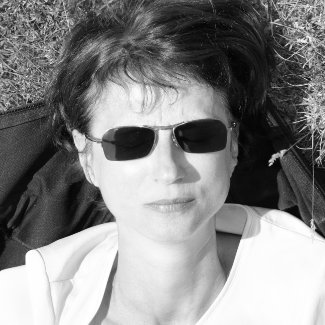 Why it's Great
From the curator:  With her very unique subject matter, Converse All Stars, the artist invites us to plunge into a poetic and mysterious journey: where have the shoes been? what have they seen? What can they tell us? Isa K has also mastered a very complicated technique of blending metal, resin and paint to deliver her wonderful masterpieces.
Converse All Stars as a subject matter for 10 years? Isa was a late and accidental comer to art. Trained as an optician, after the birth of her 2 daughters, she launched her own brand of children' fashion. She started art classes in a famous Art Academy in Southern France by chance, to keep her eldest daughter company. She found her passion, gave up her job and started painting.
She was asked by her art teacher to paint a portrait. She could not focus on the model. Instead she painted the shoes, starting a long and successful career in this unique subject matter. Experimenting with different media, Isa is extremely successful with her metal sculptures, and her works are exhibited in numerous countries and in the most celebrated galleries in France.