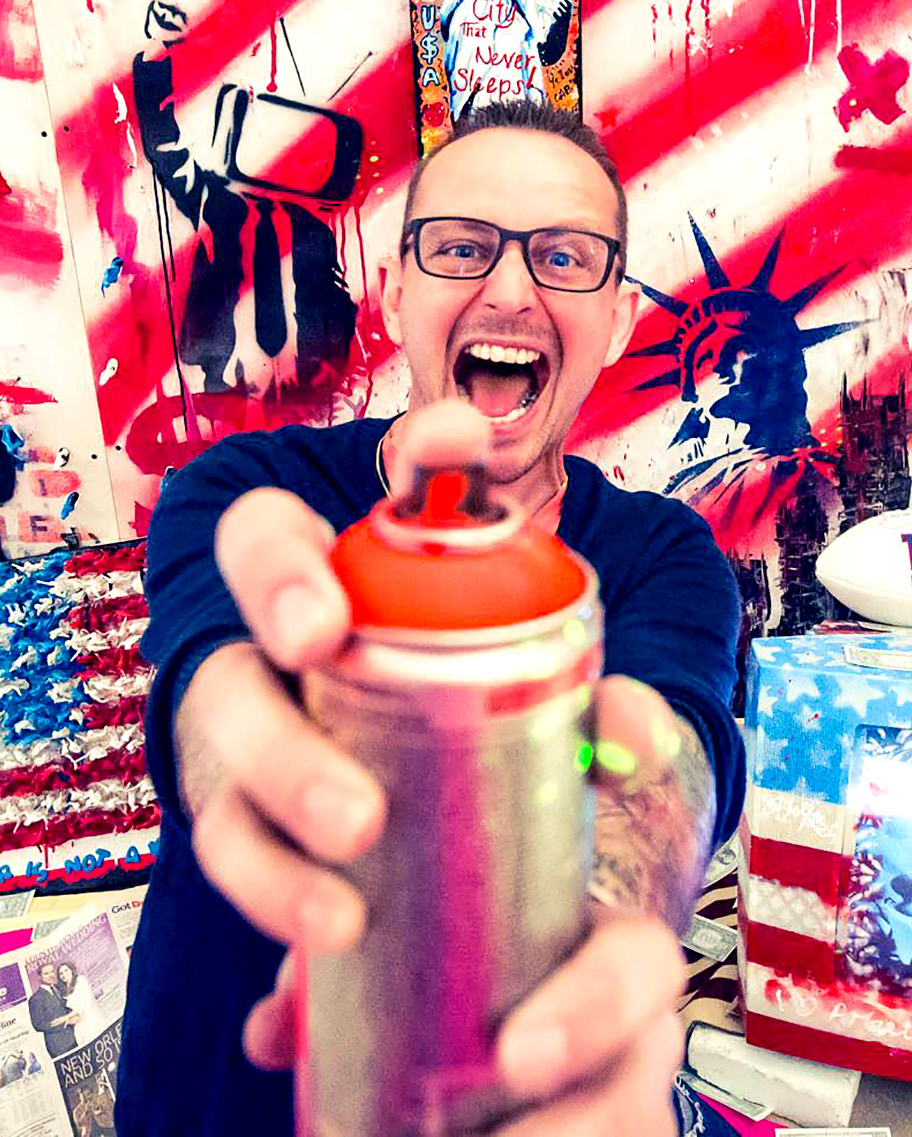 Why it's Great
From the curator: 
Argadol's work is bold, modern, confident, alluring and conveys a strong emotional response to engage the viewer in a deeper dialogue through art.
Argadol is a French visual artist born in 1976.
His works, a surprising mix of Pop and Street and Urban Art, are expressive and excessive.
Through intricate use of various mediums (spray, stencil, pens, collages) he cleverly invites the viewer to go deeper in the reading of his paintings. He subtly incorporates messages and social commentary on his favourite subjects: consumer society, climate change, racism, love and the power of money.
He continues to experiment and take risks, always pushing his art forward. His style and messages are relevant in today's international contemporary art scene: selected by Ray-Ban for a campaign, exhibiting in prestigious galleries throughout Europe and in the USA, his colourful and dynamic works can be found in collections around the world.