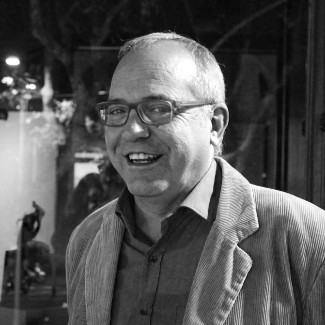 Why it's Great
From the curator:
Artigas is able to express women's struggles, joys and dreams in his sculptures but they are hard and complex to create combining bronze and steel, figurative and abstract. The look of his sculptures reveals a whole new aesthetics.
"My inspiration is women: I like to shape the female body, model the dresses, and shape their hair. My woman is a princess that has to overcome obstacles daily"
Born in 1960, Artigas is a well-established sculptor of French origin who lives in Spain. He also teaches sculpture at the School of Arts in Barcelona and has exhibited throughout his active and successful career in all major art shows in Europe and is present in world famous galleries around the world. The woman, which is cast in bronze is warm and sensual and balances on an iron structure, without ever falling.
Artigas' sculptures can be interpreted as the daily battle women face, struggling to find a foothold, to reach new heights, to gaze, to search without ever falling.
The artist combines iron and bronze in an elegant and evocative way taking care of the composition and challenging the laws of physics.
His language has created a unique style that places him amongst the greatest and most recognized sculptors of the 12st century.